Changing the Guard at Buckingham Palace
See the New Guard exchange duty with the Old Guard in the famous Changing the Guard ceremony outside Buckingham Palace.
Changing the Guard, also known as Guard Mounting, takes place outside Buckingham Palace from 10.45am and lasts around 45 minutes, with the actual handover taking place at 11am. The Buckingham Palace Old Guard forms up in the palace's forecourt from 10.30am and is joined by the St James's Palace Old Guard at around 10.45am. The New Guard then arrives from Wellington Barracks and takes over the responsibilities of the Old Guard in a formal ceremony accompanied by music.
The guard that looks after Buckingham Palace is called The Queen's Guard and is made up of soldiers on active duty from the Household Division's Foot Guards. The guards are dressed in traditional red tunics and bearskin hats.
The ceremony is free to watch and currently takes place every Monday, Wednesday, Friday and Sunday, weather permitting. There is no ceremony on days when large events are held in the city centre. Make sure to check the ceremony schedule on the Household Division's website before your visit.
This free event is very popular, so be sure to arrive early to secure a spot with a good view.
There is no Changing the Guard in very wet weather.
How to Get There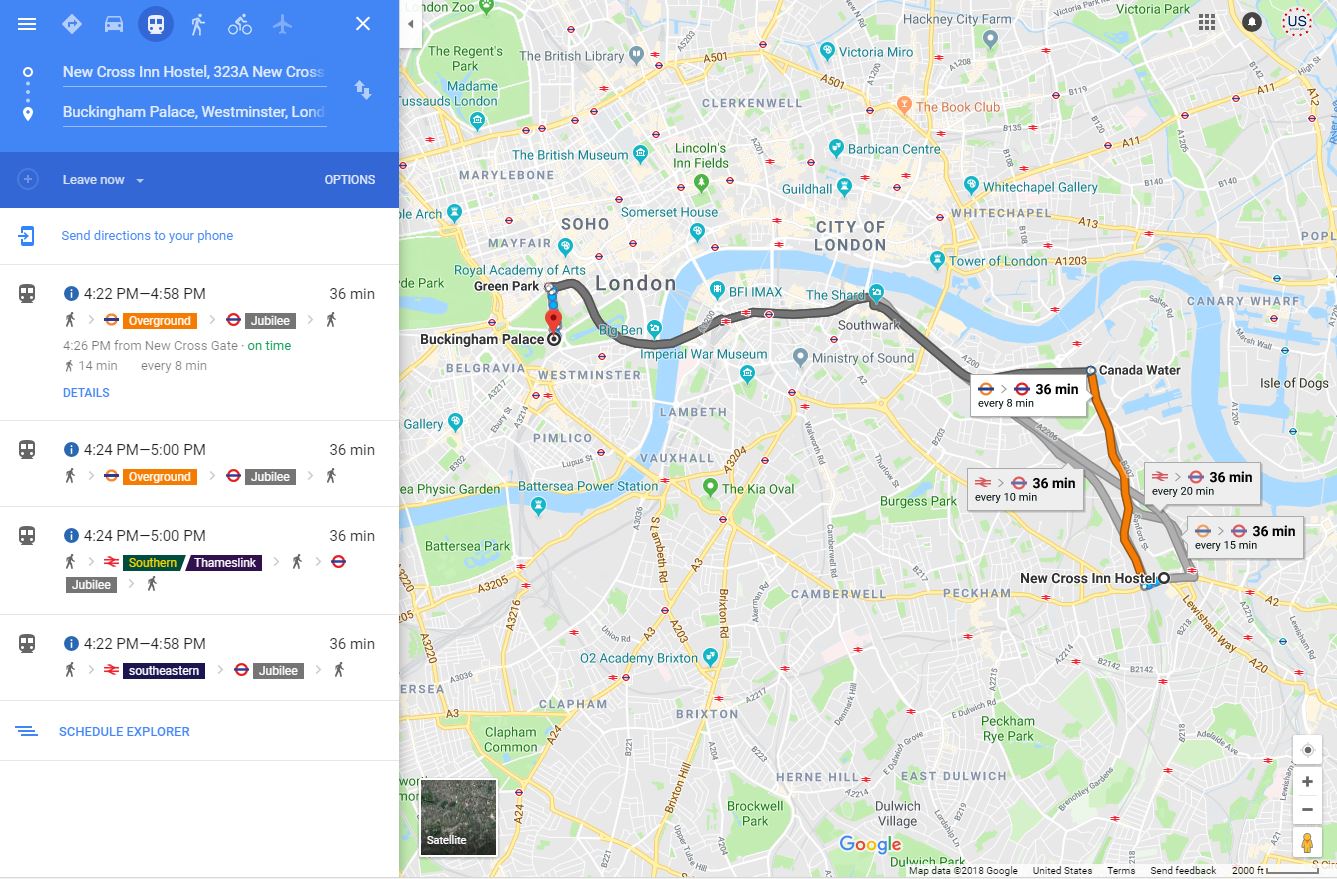 NX LONDON Hostel is only 36 minutes away, by public transportation, from Buckingham Palace. We are ready to host you while you are in town for this free event.  To check availability, please click here.
To learn more Read Original Article